The Monocyte Activation Test - A Pyrogentest Close to Reality - which helps manufacturer and patients
The Zwisler Lab is involved in the MATest since 2003 with the experiance of several thousend tested samples (Medical Devices and Pharmaceuticals).
Over the years we used
several liters of human fresh blood,
about 40 different lots of cryoblood
and about 950 Test-Kits (IL1-b ELISA)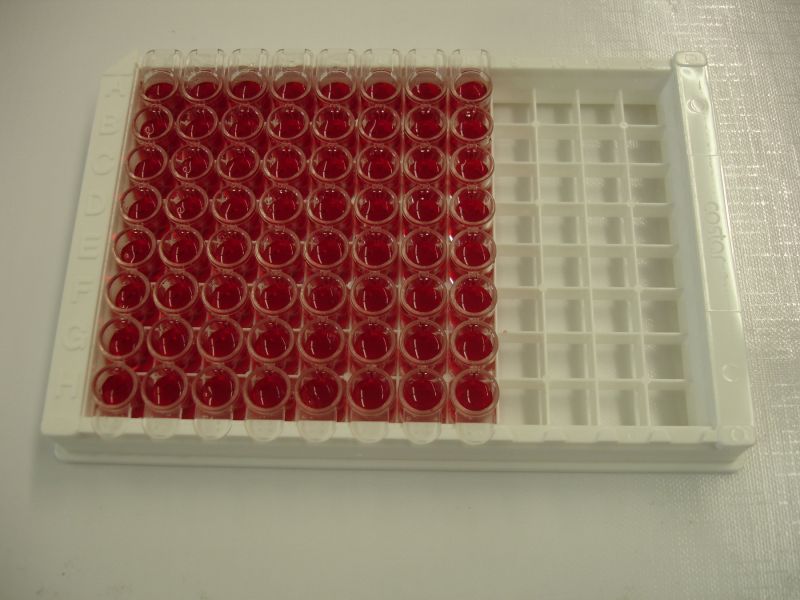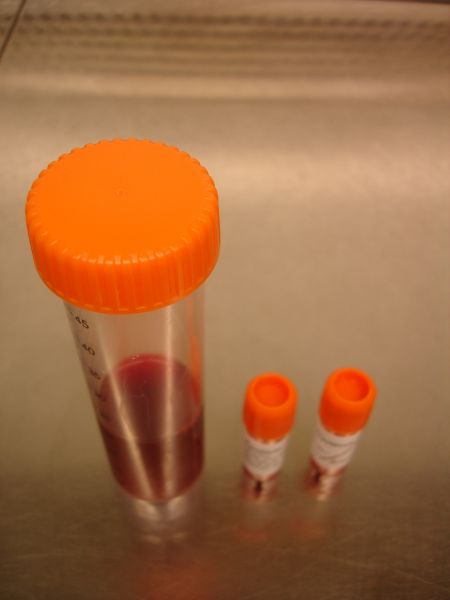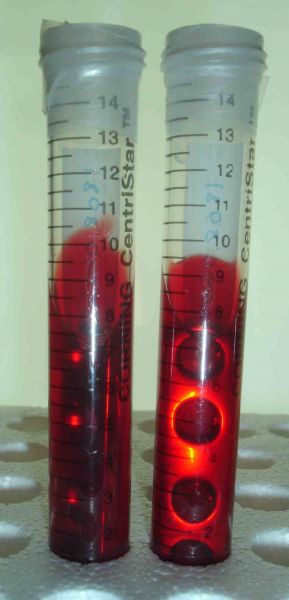 Since 2010 the MAT (Monocyte-Activation Test) is an official test of the European Pharmacopoeia (EP Chapter 2.6.30).
Parenteralia, medical devices, and biologically produced substances obtained from bacteria and other microorganisms may cause release of endogenous pyrogens (e.g., IL-1ß) if contaminated with exogenous pyrogens.
This pyrogenic contamination can be detected by the whole blood pyrogen test (In-vitro Pyrogen Test, IPT or MAT), which is a two-part assay. It involves incubation of the sample with human blood, followed by an enzyme immunoassay for the measurement of e.g. IL-1ß.
FOR DETAILED INFORMATION, PLEASE CONTACT US ANY TIME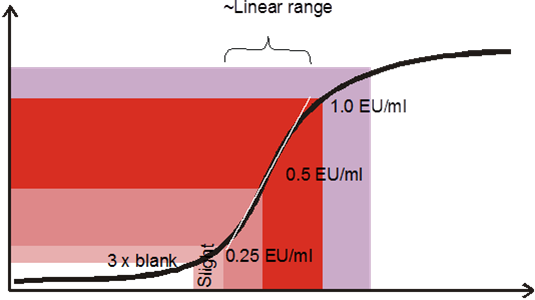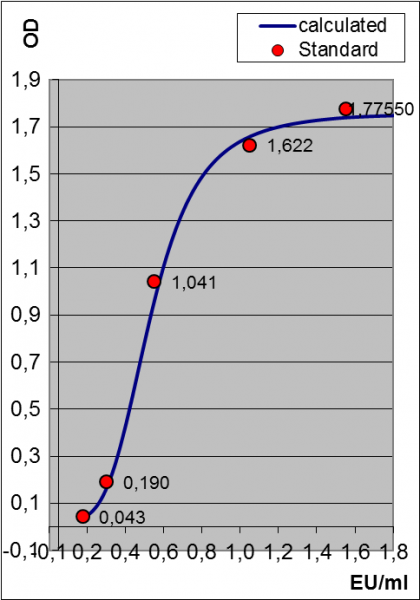 schematic and measured endotoxine standard in the MAT
Shared Experience